Staying Protected From Coronavirus Phishing Attacks – Essential Tips
April 23rd, 2020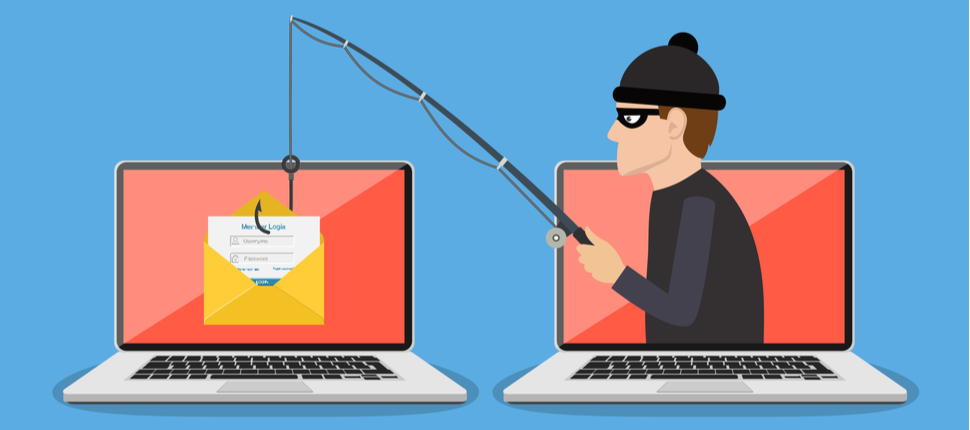 The world has changed in unprecedented ways during the COVID-19 crisis, and cybercriminals have evolved with it. Phishing campaigns are now designed to target a person's need to know more about this pandemic.
The pandemic creates a situation ripe for phishing because:
Working from home is becoming the new normal
People are searching for more information about COVID-19, often without verifying where the information is coming from
Children are studying from home, and their use of home computers has gone up
Home computers do not have a comprehensive antivirus protection in place
The driving premise of phishing attacks is not exploiting the technological weakness on your home computer, but your psychological weaknesses. Here's a figure that will probably shock you – there has been a 600%, yes, you read that right, growth in coronavirus related phishing attacks in the first quarter of 2020.
You've probably noticed an uptick in the number of phishing emails you are receiving in your inbox. If not, take a closer look. If you are not at the receiving end of a phishing campaign yet, you are very lucky.
But we can't keep depending on luck to avoid being trapped in a phishing scam. So, here's a few key steps to take to stay ahead of phishing attacks: 
Be extra vigilant

The way threat actors are leveraging the fear around COVID-19 to infect your computer with malware is scary. But don't think of this as an undefeatable challenge. These actors are doing what they always do – exploiting your needs, interests, or fears to trick you into opening their email and clicking on a link.

Don't fall into their trap. Before you click on any email, alarm bells should ring immediately. Trust no mail. Always ask why you are receiving a mail and who the sender is. Be suspicious of all emails irrespective of whether you are using your personal email or company's email client.

Also, be sure to ask your children to be extra careful when using your home computer, especially when opening emails (and even more so, if they're using your work computer, but we would advise against children using your work computer) Make sure they are aware of the seriousness of this problem and its impact.

Evaluate emails

Be sure to first check the email domain for any email, especially from an unknown sender. Usually there are subtle differences between trusted email addresses and those that have been created purely for phishing. But this isn't the only test to check the veracity of an email. The message could have been sent from a 'spoofed' email address. This means a cybercriminal sets up a mail server to send a mail from a reputable domain (and it could even be your company's domain).

What do you do in this case? Start checking the email body copy for grammar and spelling errors. This used to be a primary tell-tale sign, but criminals are more careful these days, using high-quality professional content. So, dig deeper. Check for suspicious attachments the message asks you to download, or suspicious links that you are asked to click on.

Attachments often contain a malware load. If you download the attachment, this malware is unloaded on to your computer. Result: malware infection.

If you click on a suspicious link, you will land up on a malicious website that either asks you to enter your personal information and/or downloads malware onto your computer. Result: ransomware attack.

Typically, in-depth evaluation coupled with extra care and a healthy dollop of suspicion will ensure you are not at the receiving end of a phishing attack.

Don't forgo security

Everyone should look to use antivirus solutions that deliver real-time threat prevention. This ensures you stay protected from known and unknown threats. This solution must be able to identify and analyze suspicious behavior and activities to protect your home computer from phishing and other advanced malware attacks.

Another critical feature that can help protect you from phishing attacks is website blocker. This ensures you are kept away from malicious or potentially compromised sites created as a part of phishing attacks.

It's so important to invest in a comprehensive solution that takes a layered approach to security. You'll benefit from multi-pronged protection that includes parental web filtering, web security, banking protection, identify protection, malware protection and more.

Exercising proper care and caution and installing the right antivirus solution is the key to protecting yourself and your computer. And doing so during the coronavirus pandemic is more important than ever.
What are you waiting for? Let's get started!