Why Parental Web Filtering is Critical to Keep Children Safe on the Internet?
February 4th, 2020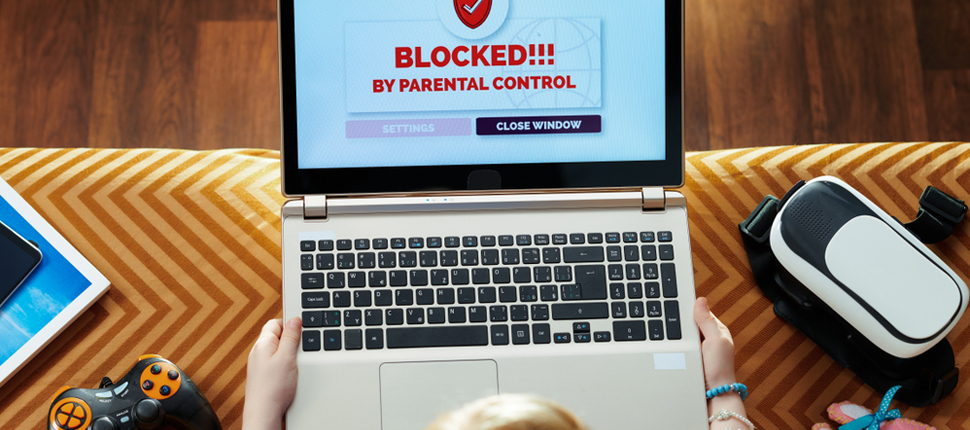 Technology has made it very easy for children to seek out or accidentally stumble upon content parents may not deem appropriate for them. But it's also nearly impossible to always be right there when your child is online.  
So, what is the solution?
Asking your child to not to browse the internet probably isn't the answer. Today, the internet is a pervasive part of their school lives: the internet is used for researching school reports, getting more information about a particular subject, and a whole lot more. Plus, it can be a source of harmless entertainment. A child's access to and the use of internet has a huge bearing on the child's growth and development from the knowledge perspective. 
But, here's the catch. On the internet, there is a very thin 'fence' that separates access to harmful and harmless content. Imagine a child entering a 'phrase' or 'word' on search. He will be presented a huge list of links that he can browse. What if he clicks on the 'wrong' kind of link?
This means the fence needs to strengthened, and this is where parental web filtering enters the picture.
But before we talk about parental web filtering, it is important to get an idea of the kind of threats that children face online:
Threats that necessitate parental control and web filtering
Kids unintentionally click on links that can download malware on your PC
Kids visit sites that have harmful/obscene content or access sites that have illegal content like pirated music and movies
Kids, without realizing they are doing so, get in touch with people who mean them harm, e.g. internet predators
Kids access sites that ask them to key in credit card details or sensitive personal information (a site might also ask for parent details); this can result in cybercriminals gaining access to your sensitive credentials
You have very little or no control over the time your kids spend on the internet
Web filtering tips for parents
Inform your kids about the dangers they face online; explain how critical it is for them not to share sensitive information
Get more clarity on the browsing habits of your kids
Monitor their online behavior and conversations on social networks
Keep track of their internet downloads
Install an antivirus that offers comprehensive parent control web content filter options
Block all the sites that your kids visit you believe they shouldn't
Make sure the parental control and web filter protects your personal information
Ensure the parental web filter blocks access to specific app and prevents file downloads from disreputable sites
Next-gen cybersecurity for your home computer
Sophos Home allows you to control the content your family has access to, based on simple, straightforward categories. You can even block multiple categories, customized to individual computers. Plus, it provides reports on any restricted websites your children may attempt to visit, giving you full web filtering power.
Available in both free and premium versions, Sophos Home offers unparalleled defense against the latest, unique threats targeting home Macs and PCs.
What are you waiting for? Let's get started!