Ransomware Attacks – Three Ways Home Users Can Stay Protected
May 18th, 2020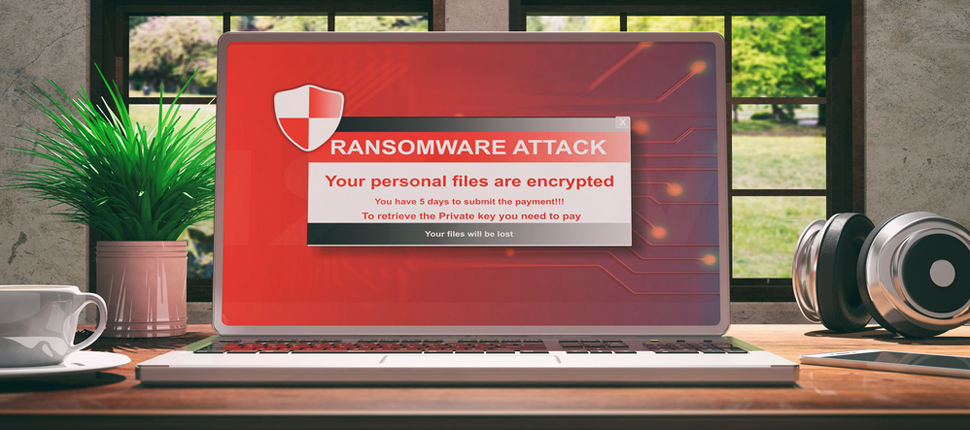 We know what you are thinking, "Ransomware attacks on home users? Seriously?" Yes, seriously. It's not just enterprise level organizations that are vulnerable to ransomware attacks. Your home computer is in the crosshairs of ransomware attackers, and you can't ignore this risk.
Why are home users at risk?
The answer is simple – as a home user, you are a low-hanging fruit. The average home users' lack of cybersecurity hygiene makes them an easy target for cybercriminals. Also, have you installed a comprehensive and advanced cybersecurity solution for home users? If not, you are missing an effective cog in your security wheel. Lacking such defense can make you a target for cybercriminals.   
Want another reason why home users are at a higher risk than ever before from ransomware attacks? So many are working from home because of COVID-19. Adding to this increased risk are children using personal computers to learn from home. Children, with a lack of understanding about online risks, are another weak link that can be exploited by cybercriminals.
Typically, cybercriminals use phishing emails to spread ransomware. Another common tactic is 'drive-by downloading,' which occurs when an infected website is accessed by the user. The malware is downloaded without the user knowing about it. Home users – adults and children – can be susceptible to both types of ransomware attack methods.
Here are three straightforward ways you can guard against ransomware attacks:
1. Don't become a victim of a phishing attack
This is harder to accomplish than ever, as phishing attacks become more sophisticated every day.
Gone are the days when you could identify a phishing email just by checking its domain name. Criminals now expertly spoof domain names to make it look like you are getting a mail from a trusted website. They may mimic the name of your company or a trusted shopping site. In any case, the purpose is to give you enough confidence to open the message.
The email will usually ask you to urgently click on a link or download an attachment. Be extremely suspicious about why you are being asked to take these steps. Never click on links or download attachments until you are absolutely sure they are from a trusted source. Being suspicious is the key to staying safe.
Make sure your children know to exercise caution when opening emails. They might be getting regular emails from their teachers, school administrators, or even their classmates. Teach them the dos and don'ts of opening emails.
2. Browsing hygiene
We mentioned drive-by downloads – but how do you avoid them?
In simplest terms, don't visit infected or malicious websites. Again, this is easier said than done, as these sites look legitimate. If you land on one, they have two primary methods of attack.  One will ask you to download and install malicious software on your computer. The other won't ask for your permission: malicious downloads will be installed on your computer just by you visiting.
So how do you keep away from these sites, especially when they can look genuine? A golden rule to follow: stay away from unproductive and often harmful kinds of websites. These include gambling, P2P, pornography, and pirated video streaming sites, and others along these lines. Also, look for the lock icon before the domain name. This tells you that the web traffic is encrypted, and you can safely share data. But, remember: don't trust any site blindly. And, don't click on any link the site asks you to click, or download any software. Exercise caution always.
3. Install a cybersecurity solution
One of the greatest dangers of malware: it can be on your system and you aren't aware of it. What you need is a cybersecurity solution that spots what you can't. Look for one powered by an intuitive AI that uses deep learning to check files before they run on your computer. One that detects and blocks malware before it executes. Constantly advancing malware demands next-gen preventive measures. This cannot be provided by a traditional antivirus solution. We all need an advanced cybersecurity solution that protects your computer from both known and unknown threats.
No one wants to turn on their computer in the morning and discover a ransom note for their data.  Fortunately, with a few easy-to-implement steps, you can avoid this fate. Assess your current protection, educate yourself and your family on how to stay safe, and you too can remain ransomware-free. It is important to take preventive measures, because the cure can be very expensive.
What are you waiting for? Let's get started!