Safe and Secure Online Learning During the Coronavirus Pandemic – Five Essential Tips
April 17th, 2020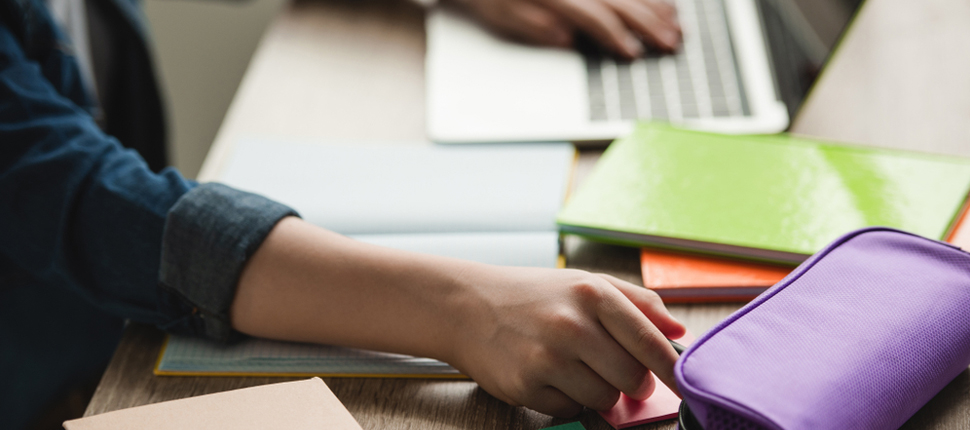 If you are a parent or student, you know that schools and colleges across the world are shut down because of the COVID-19 pandemic. In the U.S. alone, this has impacted a massive 55.1 million students.
But education cannot come to a standstill even in these challenging times. Schools are scrambling to deliver online classes to students. This is managed through self-learning, asking students to participate in online resources or granting them access to resources on the school/college servers. It might even mean conducting classes through EdTech platforms and virtual environments.
This is a good move and ensures that the academic year is not impacted in any way. But at stake is not just disruption in education, but student data. Not all students are aware of the threats they face online, especially on their home computers.
A different security ball game
When students use a laptop or desktop provided by the school on premises, they work in a protected environment. The schools' network is protected by a comprehensive firewall. The endpoints (laptop, desktops, tablets) are also protected by an advanced endpoint protection suite. Educational institutions invest a lot of resources ensuring sensitive student and organizational information is safe from advanced threats.
But things are different when you are studying from home. You are not protected by your institute's cybersecurity infrastructure on your personal computers or Macbooks. You don't have the liberty of knowing that your information is safe, guarded by the school. You are responsible for the safety of all information you share online, and also the security of your home computer. If things go wrong, you won't have anyone to blame but yourself. 
So, what can you do to be ready? Here are some tips to prepare:
It's a combined effort: parent + child

The onus of ensuring safety and security when a child studies at home is on the parent and the child. Make sure that your child is aware of the necessary safety precautions while studying from home and puts them into practice.

First things first. If the institute has provided an essential security checklist, make sure the child has read and understood it. Ensure you put in place basic security protocols that need to be followed. This includes not visiting sites other than those recommended by their school. It also means restricting online activity to only those online resources that have something to do with their course work. Ask them to stay away from non-productive sites.

It is essential that you monitor their online activity. At the end of the day, chat with them about what they learned and how they used the web. Also, talk to them about the dangers of unknowingly visiting sites with harmful content. And more importantly: the importance of protecting personal data.

Keep your student account logins safe

As a student, you will need to log into your school accounts with a login ID and password. Understand that your account login is in the radar of cybercriminals and they see you as an easy target. Don't give them the satisfaction of knowing they are right. Don't share your login IDs with your friends. Your ID is yours alone and you are solely responsible for its safety. Sharing it with someone, even your best friend, can jeopardize its security.

Also, be aware of the danger from spoofed websites. Cybercriminals are able to spoof the login page of a school's online platform. This puts you at risk of entering your credentials without realizing that you are doing so on a spoofed website. Stay alert.  Before you enter your credentials, take a good hard look at the URL. Is it the same URL (or a similar URL with subtle differences)?  Does it have a lock or green symbol? If you think there is a problem, don't log in. Ask your parent to look, and if you still have doubts, contact your school's security administrator. Do not take chances.

Watch out for odd behavior

The golden rule of ensuring security of your PC is that even the most trusted software cannot be trusted. Imagine a scenario where you are using laptops provided by your school or college. You have been using certain software as a part of your academic learning process. One day, you click on it, but it doesn't open quickly and even when it does open, it behaves in an odd manner. It freezes for a few seconds before it starts up.  Or maybe your laptop slows down when the software or program is running. If this is happening frequently, there is chance that your software has been infected with malware.

When this happens, run a malware scan and contact your school's security administrator immediately.

Guard against phishing attacks

You may be either using your school's email client or your personal email to keep in touch with your teachers and stay on top of your school assignments. Here again, cybercriminals can rear their ugly heads. It's harder than ever to spot phishing schemes. They can appear to have been sent by your teacher or system administrator. Always check the email's domain. There are understated differences that give away a phishing message. Look for spelling and grammar errors in the body of the email. Additionally, you might be asked to share details (account login credentials) you know no one has asked for to date. This should get your Spidey sense tingling.

Often, phishing emails ask you to click on links. When this happens, hover your mouse over the link. Check where the link will take you. When you see the address or path, you will see tell-tale signs that the email is phishing for your personal info.

Simple to use, yet comprehensive antivirus solution

You want peace of mind knowing your home computer stays secure when your child is learning from home.  The best move you can make is: install an antivirus solution with advanced malware protection, ransomware protection, and anti-phishing features. You cannot monitor your child's online activities all the time. Mistakes will happen. Your child may click on a malicious site or phishing email.

You need to prepare for a worst-case scenario. This is where the antivirus solution's feature come into play. Malware scanning and removal, web security, parental web filtering, identity protection and more ensure a safe and secure learning environment.

There's always a learning curve with new technology or techniques. It's important to get a handle on things quickly. A secure online experience is an absolute must, especially right now.
What are you waiting for? Let's get started!