Amazon and Beyond – How to Stay Safe While Shopping Online
November 12th, 2020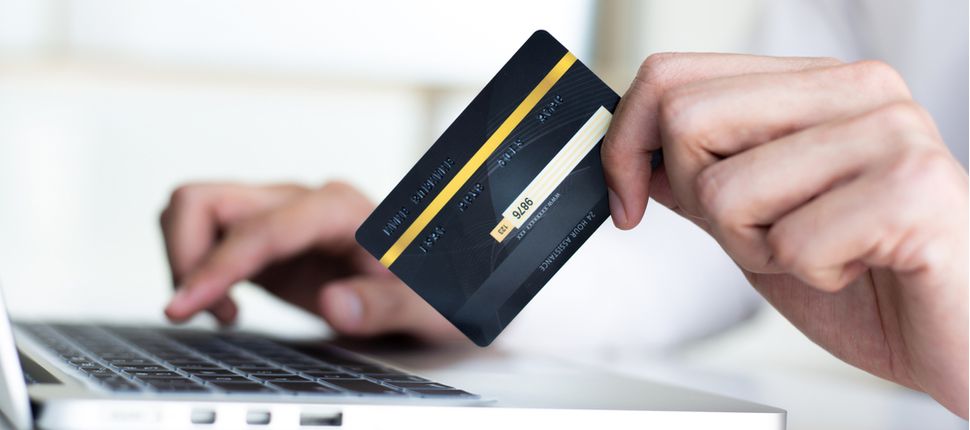 It's so commonplace we barely think about it anymore – we need something, we log on to our favorite browser, visit a popular retailer, and with a few clicks, all we have to do is wait for the delivery truck to arrive. Online shopping is everywhere, and has been steadily on the rise for more than a decade. With the COVID-19 outbreak, though, online sales are more common than ever. So what can we do to stay safe while shopping online?
Online shopping – Amazon and beyond
COVID has certainly ushered in a spike in online shopping – surveys from the second quarter of 2020 showed online shopping up due to the pandemic, and the advent of services like curbside pickup meant shopping and buying online, even if you were driving to pick the item up yourself at the store, was a new and interesting development for buying online from many retailers. But prior to that, shoppers were seeking out online deals with greater and greater regularity. Online holiday shopping, for example, was already nearly a $120 billion business in 2018 and expected to grow. And online shopping bonanzas like Cyber Monday in 2019 was the biggest online shopping day in history, pulling in $9.4 billion in a single day.
But it doesn't take a holiday or special event to get us shopping online. According for Forbes, the top 10 online retailers accounted for 15.1% of all global sales, and the top five online stores brought in over $200 billion by themselves.
You're probably familiar with some of these names, and may even be buying from them. Amazon, of course, tops the list, but Apple and Walmart break the top tier online shops among U.S.-based businesses, and China-based retailers JD.com and Sunning.com both crack the top ten in online sales. (If you're curious, the 2019 top performers included five U.S. retailers, four Chinese retailers, and one German retailer.)
It's not just books or electronics we're buying online, either. More and more people shop for groceries and other essentials online. It's become a part of our way of life – but online shopping has risks we need to be aware of.
Shop smart, shop safe
It's hard to not to want to shop online. Deals are everywhere, and the convenience is hard to beat – plus, as the world attempts to pull itself from the clutches of a global pandemic, online shopping can simply feel less stressful, regardless of your own risk factors.
But we have to watch out. According to the FBI's Internet Crime Complaint Center, the number one cybercrime related complaint received in 2019 was regarding online shopping. Online shopping isn't going anywhere, though, and that combination of convenience and access will carry right into the holiday shopping season. So the trick isn't to stop shopping online (unless you want to!), but rather to just use good, smart shopping practices before you hand over your credit card number.
1. Know the sites you're shopping from.
Shop with trusted sites. You might find a better deal at some unknown website, but if there's even a shadow of a doubt about its legitimacy, go with a trusted name. But watch out – hackers have become incredibly good at spoofing legitimate online stores. Check the URL for misspellings, and be aware of anything that might feel off before handing over your information. Tip: look for the "lock" icon in the URL. HTTPS is standard now for online shopping, and browsers like Chrome will actually flag sites that use the less secure HTTP option.
2. Use strong passwords.
It's understandable – you need a password for Target, Walmart, Amazon, Macy's, Sophora, Best Buy… every site needs a password. The desire to use the same password for every site, or something simple so you don't forget it between visits, is very tempting. But easily guessed or oft-repeated passwords are a huge security risk when shopping online. Sick of trying to remember different passwords for every website? A quality password manager can be a lifesaver. Or at least a time saver so you're not resetting your password every time you shop.
3. Check your statement. All the time.
Cybercrime happens fast. Don't get caught unaware. Regularly look at your accounts and make sure you've actually bought everything that is listed there. Also, when shopping online, leave your debit card in you wallet and use a credit card instead. You don't want to give cybercriminals a direct line to your back account. And remember, if you do get hacked, the Fair Credit Billing Act offers protection against online scams, limiting your liability.
4. Protect your device with a cybersecurity solution.
Not all cybercrime related to shopping comes in the form of straightforward scams or theft. Compromised websites (such as those spoofed sites we mentioned above) are often laden with malware, keystroke loggers, spyware and other ways to steal your information long after you've made your purchase. Protect your computer online with a powerful cybersecurity solution like Sophos Home. 
Sophos Home can make online shopping safer without slowing you down. Its antivirus, anti-malware, anti-spyware protections run quietly in the background while you shop so you'll online know it's there when something goes wrong. Find a home cybersecurity solution that will act automatically to keep you safe from scams and threats you may have never even heard of yet. Online shopping isn't going anywhere, and the bad guys will continue to find clever ways to get at your personal information. A little preparation and awareness goes a long way way.
What are you waiting for? Let's get started!