Cyber Hygiene 2021: Keep Your Home Computers Safe in the New Year
January 5th, 2021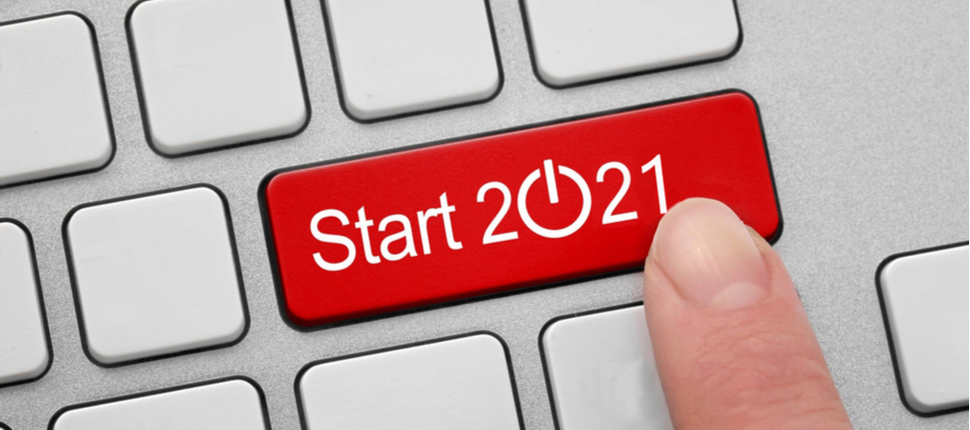 We've said goodbye to 2020, and most of us would say 'good riddance.' No one had it easy last year, courtesy the pandemic, but if there was one group of people who would have said goodbye to 2020 with a heavy heart, it would be cybercriminals. They went to town with coronavirus-related phishing scams. And considering the concerns related to the virus, there is no doubt that quite a number of people became a victim.
Hopefully, 2021 will be a better year from all perspectives, including cybersecurity. But why not take steps to ensure your PCs and Macs stay protected from unauthorized access? To avoid succumbing to a cyberattack, it is imperative that you exercise the strictest cybersecurity hygiene in 2021,.
So, what does cyber hygiene look like in 2021? Let's take a look:
Be suspicious of all emails
With remote work becoming the norm, cybercriminals are using plenty of attack methods to exploit this. It is important to note that it's not just your personal inbox at risk, but your work inbox as well. Both are prime targets, so watch out for emails that are allegedly from your organization HR (ask yourself: why is this message in your personal inbox?). Phishing emails from banks will want you to take immediate action otherwise you will be locked out of your bank account. Watch out for messages from friends who have supposedly sent you "tips" to boost immunity. Or even more dramatically, some random healthcare organization that poses as a bona fide government organization that wants you to provide more information about your health, on a specific website.
Avoid taking action on suspicious looking/sounding emails.
The watchword here is caution.
Stay away from malicious websites
It is easy to say stay away from websites that give you trouble, but how do we stay away if we don't know what these websites are? What you need to do is avoid visiting websites commonly used by attackers as malware hosts like gambling, P2P streaming, gaming, and porn sites.
Also, as people are staying home because of the pandemic, they are spending more time on the internet. We are looking for the best product offers, and searching for ways to manage a bunch of personal tasks online. Everyone is hunting for all the help we can get online, and this is a scenario tailor-made for attackers to lure use to a website we shouldn't be visiting.
Develop a strong password habit
The passwords you choose for your banking or other critical accounts are important – not just for you, but for cybercriminals who have an eye on them. Brute force attacks crack open common passwords Your job is to make it difficult for attackers to access your passwords. Password hygiene will be of critical importance in the New Year as attack tools have evolved. You need to keep one step ahead. How do you do this? Change your passwords regularly. Make sure you are leveraging uncommon and/or random combinations that are a mix of uppercase and lowercase letters, numbers and symbols. Do not have the same set of passwords across all your accounts – and never share your password with anyone.
Back up your data
Backing up data is not just a prerequisite for businesses. It is time for home users to take this part of cyber hygiene seriously. One of the ways cybercriminals earn money is by launching a ransomware attacks against your PC or Mac and locking you out of your data. You'll then have to pay up to access your own computer files. By backing up your data regularly, you can still access this data in the event of a ransomware attack. Despite an attack encrypting your files, you still can access them elsewhere courtesy your data backup.
Deploy a strong antivirus
These seems like a basic component of cyber hygiene, isn't it? But we need to think about antivirus strategically. Today, cybercriminals are using the same tactics they use against businesses when attacking home computers. This means your security solution must be able to ward off these same advanced attacks. Legacy cybersecurity solutions for home users are not the answer.
With Sophos Home you get powerful, business-grade security that secures your computer against both known and unknown threats, advanced malware such as ransomware attacks, and delivers all-round real-time protection against a rapidly evolving threat landscape.
The basics of cyber hygiene in the New Year remain the same. You need to tread carefully on the internet and not fall into the traps set by cybercriminals. It's up to each of us to prevent hackers from getting to our computers. Plus, with the increase in sophistication of attacks, you might not realize until it's too late that your computer was hacked.  Keep your eyes wide open for any threats coming your computer's way.
Think of cyber hygiene as the first defense against cyberattacks. If you do it well, it could actually be the only line of defense you need against any and every attack.
What are you waiting for? Let's get started!