Survey: The State of Consumer Home Cybersecurity 2021
July 20th, 2021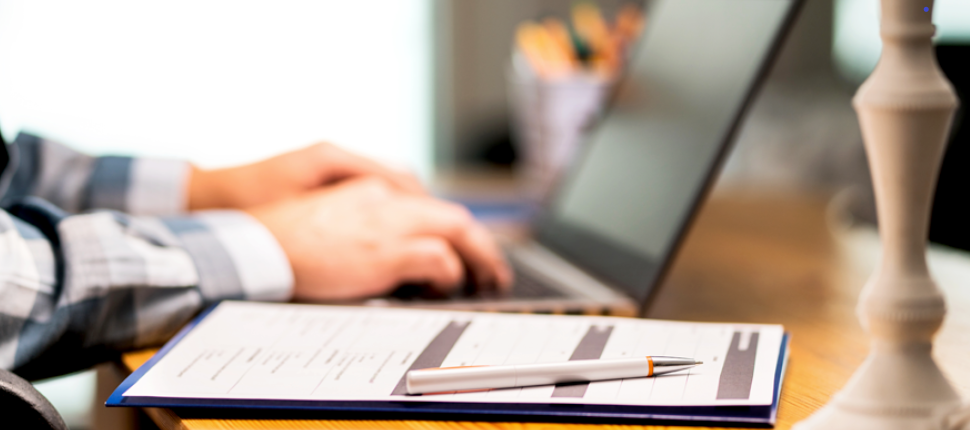 Consumers reveal growing online security concerns during pandemic, but fall short on basic safeguards
U.S. consumers are increasingly concerned about their online security and imminent threats, and changes brought on by the COVID-19 pandemic have further exacerbated those concerns for many, according to a new independent survey commissioned by Sophos Home titled, "The State of Consumer Home Cybersecurity 2021."
Polling 2,500 people across all regions of the country, the research shows that many Americans are woefully uninformed about online security threats (particularly ransomware), the real risks that these threats pose to their families and how consumers can protect their households.
More troubling, not only do many Americans lack adequate cybersecurity preparedness, many also have inaccurately high perceptions of their cybersecurity knowledge, resulting in a false sense of security that is leading them astray. Although consumers said increased working from home and virtual learning during the pandemic made them feel more vulnerable to online security threats, their security habits still fell short. 
The research explores these consumer concerns; the threats that they're most worried about; how they're safeguarding themselves and their households (especially as it pertains to securing devices used by children); and self-perceived cybersecurity knowledge.
Key findings include:
More than 9 in 10 consumers (91%) worry about online security threats affecting their household – with 61% saying they believe someone in their household could be the target of an attack anytime in the next 12 months.
Malware and viruses (60%), identity theft (55%), financial fraud (48%), and ransomware (45%) top the list of security threats that consumers are most worried about. For parents specifically, the number one concern is inappropriate content (39%).

Consumer cybersecurity concerns have grown more intense as a result of COVID-19.
Forty-five percent of consumers believe they're at a greater risk now of facing a cyberattack than they were 12 months ago, highlighting the degree to which the pandemic has fanned the flames of these fears.

Working from home has only further heightened these concerns – more than two-thirds (69%) say that working from home and sharing devices on the same Wi-Fi network (which may enable unauthorized access to data on those devices) has introduced new security risks into their household.

Ransomware is a growing and looming threat in many consumers' minds.
It may be no great surprise, given the degree that ransomware attacks – like those on Colonial Pipeline and Kaseya – have regularly made headlines over the last few months, that ransomware is increasingly on the minds of consumers. Nearly one-fifth (18%) of those surveyed say that someone in their household had suffered a ransomware attack in the past, and almost half of those cases occurred during the last 12 months.

The impacts of these ransomware attacks cover the gamut of an inability to use devices for personal use (28%), a temporary loss of data (30%) and incurring a financial loss (24%). Less than three in 10 (29%) said they paid the ransom.

Consumers' understanding of their own security knowledge may be inaccurately high, and leading them to the wrong conclusions.
For instance, when it came to ransomware, 60% of consumers believe they know what it is – but only 49% could actually identify it correctly, possibly indicating that a lack of cybersecurity knowledge is leading many consumers into falsely interpreting their "ransomware" experience as a real ransomware attack. (The 18% ransomware victim number reported above are those who were able to correctly identify what ransomware is.)

While consumers living in different regions of the country have different self-reported levels of security knowledge, those knowledge gaps also persist across geography. For example, 50% of consumers in the Northeast say they know a lot about cybersecurity, the highest of any region in the U.S., but 53% of those Northeastern consumers could not accurately identify ransomware.
The full report findings are available here. 
View Infographic

What you can do to make your household safer and more secure
Parents looking to better safeguard their households, and particularly their children, from the risk of online security threats can start by implementing these basic measures:
Install antivirus software. Download and install new updates as they become available.
Set up parental controls – safe browsing, social media blockers, web content filters – on your children's devices.
Make OS and application updates on all devices as they're available.
For devices shared by parents and children, create separate user accounts, each with their own password.
For additional clarity on how to create better household online security, check out these blog posts:
Sophos Home provides security and privacy for the entire household, making it easy to secure and manage multiple devices. Users can easily manage these devices via a mobile app on their iOS and Android devices, no matter where they are or where extended family members live.
Learn how other households are using Sophos Home to protect their families, or download a free trial for yourself.
What are you waiting for? Let's get started!