A Rose by Any Other Name – Beware of Romance Scams
April 5th, 2021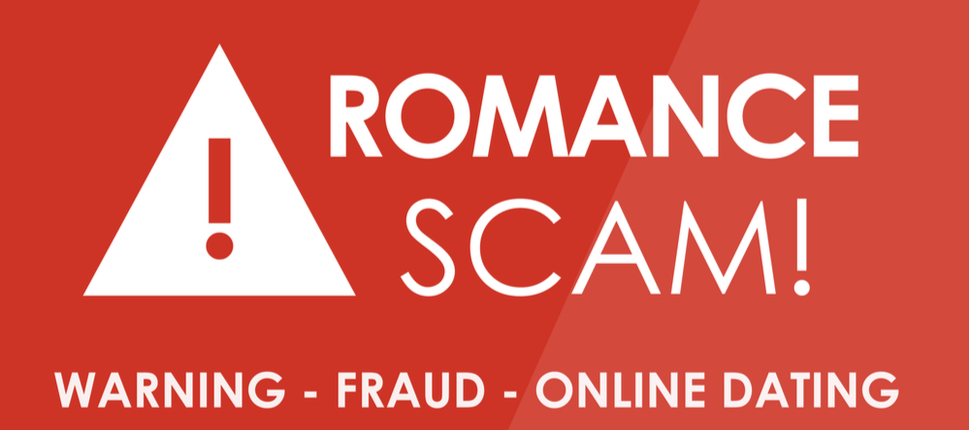 Everyone loves a good romance. Even cybercriminals. And they're using "romantic" tricks to access user data.
$304 million – that's how much was lost by individuals to romance scams in 2020. These scams are earning top dollar, so they aren't going away soon. It's time for everyone to become more aware of the tricks that might be coming your way.
Romance Scams – What are they all about?
The phrase 'romance' gives it away:
Cybercriminals are on the hunt for potential victims who are looking for love; they follow users on dating sites and social media.
These criminal enterprises pour through information users share – publicly – and create a comprehensive persona that weaving in users' likes, dislikes, your emotional triggers. Your life is essentially an open book on social media platforms you frequent.
They create a fake online profile that is crafted to meet all the target's expectations (read: they make someone who is too good to be true), and establish contact. The fake profile has been planned to its smallest detail to ensure it catches the target's attention, including the name and photo.
The next step is left up to the victim. The cybercriminal will wait for the target to show interest and then sow the seeds of "friendship" by proceeding to showcase how the profile's likes, dislikes, thought process perfectly matches their own. It's also important to note that this is largely a scam of patience. The relationship will be built over a period of weeks and months nurtured with large doses of love and affection.
Then comes love. Scammers are well aware that people are generally suspicious these days and will not fall in love easily, especially online. This is why romance scams have evolved in such a way that scammers devote a lot of time to ensures victims trust them and believe the relationship to be the real deal. Exchange of messages, voice calls, and going on 'online dates' are the norm.
When the criminals think the timing is right, they will ask you for money. The usual reason is needing help to come meet you from a far-off city or even in a different country. They may also ask for help with  medical expenses or other needs that play at the heartstrings.
The warning signs your Cyber sweetheart is a scammer
If you are looking for company online, you are a target, especially at a time when many of us have very limited interactions with the outside world. So, how do you identify a romance scammer? First, set aside your emotions and look at your blossoming online relationship in a without emotion. You know you are being scammed if:
The person lives far away and creates a highly engaging reasoning behind him/her being at a location that is thousands of miles away from your location.
Something that feels too good to be true is just that. Like we mentioned earlier, romance scams are a play on emotions and focus on creating a profile that matches your interests and preferences to the T.
Another indication that the online romance is a scam is the speed of the relationship. While scammers do take their time to establish a relationship, the speed is still fast, and you will find consistent overtures made to elicit an emotional response and gain your trust. Beware if someone professes their love quickly or asks you to marry them or even move to a more personal and exclusive mode of communication, away from the site where you made first contact.
The big giveaway is obviously when they ask you for money – to meet a variety of needs.
An extension of the previous point is that the money they ask for is requested in a way that cannot be traced back to them – say a gift card, etc.
Romance scams and after effects
If you suspect that the person you are romancing online is a scammer, stop conversing with them and break any and every line of communication. But what do you do if you get reeled in, and it is only later, after you have lost money, you realize that you were a victim?
This is a difficult time. You might feel like a sucker. The important thing is to not blame yourself for being in this situation. If you want to do something about it, report the scam to the police. In this case there is a chance that the criminals will be caught (and hopefully you'll save someone else from the same fate). If you feel upset, support groups exist for help (yes, these scams do happen frequently enough for those groups to form!) or talk to your friends and family.
More awareness and better cybersecurity
Everyone needs to acquaint themselves with all the threats you and your family are at risk of online. Better awareness means you don't get lured into scams. Also, exercising strict cyber hygiene stops you from making emotional decision and helps you take informed decisions. And finally, everyone should have a cybersecurity solution in the form of advanced antivirus.
Sophos Home is a powerful, business-grade antivirus solution that protects home computers from sophisticated ransomware and delivers cutting-edge AI empowered malware detection to protect your computer from unknown threats. Couple this with remote management tools that allow you to push security controls across PCs and Macs through one comprehensive dashboard and you have a cybersecurity solution that is purpose-built for a growing threat landscape.
What are you waiting for? Let's get started!