Web Proxy: How to Handle With Care
March 10th, 2021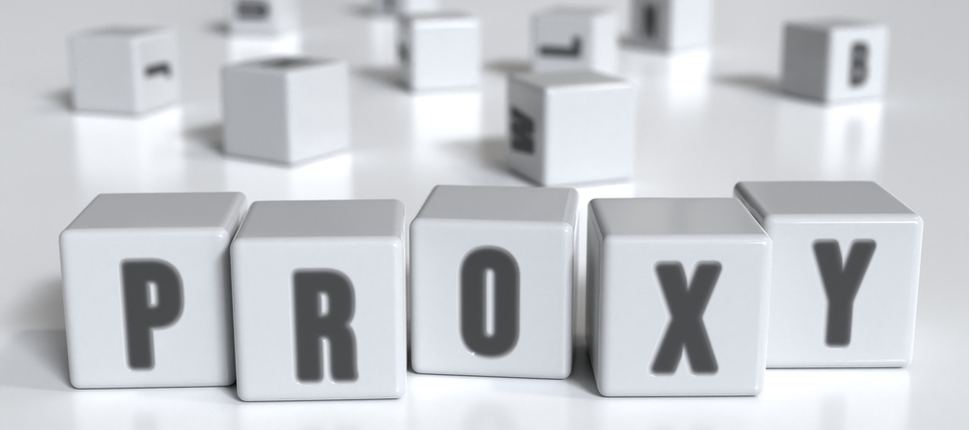 There are many reasons you might not be able to access a site. The site might be banned in your geographical location, for example. Or it might be blocked by your ISP. The solution to this is using a web proxy.
Proxy sites can be used to side step censorship filters and access sites that you otherwise cannot. Millions of people across the world are using web proxies. They've become so common, in fact, that it's easy to grow very comfortable (which can lead to careless) with the idea of using a web proxy without worrying about whether or not it is a good idea.
As with all things linked to the internet, you should be informed when using a web proxy. Make sure you know about the security risks associated with its use, such as identity theft, and in a worst-case scenario, a data security breach.
So, let's look at a web proxy in detail.
What is a web proxy?
When you use a web proxy, this means you are making use of a web proxy server. For simplicity's sake, think of a web proxy server as a bridge that connects you with the internet; it is the intermediary server between a browser and the website server.
Say you want to visit a blocked website. You can use a web proxy to reroute the request through the proxy server, which makes a request to the real server on the behalf of the client application.
Your request is internet traffic, which moves through the proxy server to reach its destination address – the website you want to reach. The request that you send and the data you receive from the web address is routed through the same proxy server. The proxy server sends a request to the website on your behalf, obtains data from the website, and then sends it to you.
Let's drill down a bit into the web proxy process.
How does a web proxy server work?
An Internet Protocol or IP address is like a label pasted on any device connected to the internet. It is your computer's address, and it is this address that tells the internet where to send traffic. Think of the internet traffic as your postal mail, and the IP as your postal address.  Long story short – without IP address, you get no website traffic to your computer.
A proxy server is a computer with a unique IP address. When your computer sends a web request to a specific website, it first makes a pitstop at the proxy server. This computer then sends your request onwards to your website of choice, which then sends web page data to the proxy server's IP address. This is then sent to your computer, which enables you to see the web pages on your computer (through your browser).
The "magic" happens when your web request passes through the proxy server. It can modify your IP address, encrypt your data and much more to ensure your IP address cannot be identified, and your data transmission remains secure throughout its journey across the web.
Why you need a web proxy?
As we've mentioned, one of the common uses of a web proxy is to access blocked websites. But there are other benefits of using a web proxy. As a parent, you can leverage a web proxy to stop your kids from accessing certain websites, or an organization can set up a proxy server to control web access of their employees. A web proxy can also provide information about the amount of time employees are spending on non-productive sites; this can help organizations manage their bandwidth allocations.
If there is a need to ensure privacy while browsing the internet, a web proxy server can help you address this. You can use proxy servers to will change your IP address, thus ensuring that the destination server has no way of zeroing in on the IP address of the computer that made the web request.
A proxy server can be used to encrypt web requests and also ensure that malware-ridden sites cannot access the proxy servers, thus bolstering your devices against malware attacks.
While all these benefits are well and good, home users of proxy servers should also be aware of the risks that come with its use.
The dangers of web proxy use
You might see web proxy servers as a quick and easy way to gain anonymity. But think about it for a second. Does this really make your IP address invisible and anonymous?
No, because the proxy server itself is well aware of your address. Now, there are some web proxies that meet the highest standards of security and will manage your IP address in a responsible manner, but there are others (a lot of them!) that are leaky buckets in terms of security. Also, there is a chance a web proxy is a creation of cybercriminals who can sell your IP address to the highest bidder.
What's more, your internet sessions will no longer be as secure as it should be if you unintentionally use a web proxy created by a cybercriminal. These criminals can push viruses and spam into your internet sessions, which can then infect your computer with malware.
Informed decision-making and security
Do the risks of using a web proxy outweigh its benefits or vice versa? That depends. Have you conducted exhaustive research into the web proxy you plan on using, or you have just chosen the first web proxy that Google search results have revealed? Does the web proxy make a commitment to encrypt your data? These are just some of the many questions that you must ask.
Regardless of how much research you do about your choice of web proxy, it still makes sense to deploy an antivirus solution that delivers a layered approach to security to protect your  PCs, Macs, Android and iOS devices from advanced threats. Sophos Home delivers deep malware scan and clean, AI threat detection, ransomware security, web protection, privacy protection, and more to keep your computer safe from known and unknown threats.
What are you waiting for? Let's get started!