Work-From-Anywhere (WFA): Security Tips for Individuals
May 7th, 2021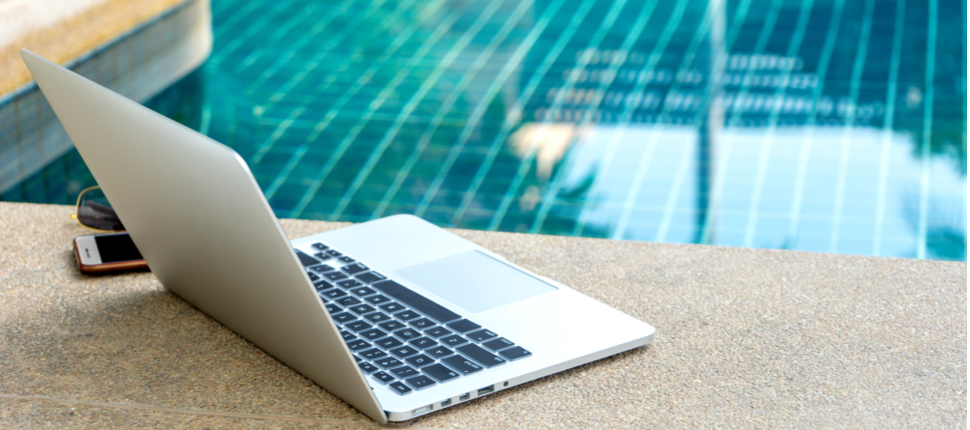 Most of us are working from home these days. Before the pandemic, 17% of the US workforce spent five days or more working from home per week; this figure has gone up to 44% during the pandemic. 
When we are working outside of the office, the responsibility of IT security and ensuring that work processes are safe and secure falls to the organization. The employee, naturally, is still responsible they do not fall prey to phishing attacks and adhered to cybersecurity best practices and build our security awareness.
Things change when you are working remotely, especially in public places like coffee shops where public Wi-Fi is accessible. While the onus for ensuring privacy and data security is largely on the organizations and its cybersecurity infrastructure, working from home shifts some of that weight onto our own shoulders.
It's important to note that cybercriminals love the prospect of exploiting a vulnerable remote workforce. You shouldn't give them the satisfaction of having achieved their goal.
How do you keep yourself safe, though? In theory you should be able to stay safe and secure in a 'work from anywhere' world, but in many ways, the security of your PCs, Macs, laptops, and mobile devices is in your hands.
Here is some low-hanging cybersecurity fruit to focus on:
Secure your connection
Make sure you are using a VPN to connect securely while accessing your organization's resources. Even when you aren't accessing these resources, using a VPN makes immense sense –  it hides your private information and helps you browse the web anonymously. Cybercriminals will find it much harder to track your online activities, keeping you and your family safe and secure as they browse the net.
VPNs encrypt data sharing, which means they minimize chances of the data you are sharing online passing into the hands of cybercriminals. They can't then exploit that information to launch an attack on your home computer. If they get inside your home computer, they won't just have access to your personal information. They'll also reach sensitive organizational data (if you are using home computer for office work) and credentials that can be used to access the corporate network.
This can result in a data breach in your organization.
Secure your personal computer
Your personal computer must be secured against a growing threat landscape. Cybercriminals are upgrading their attacks, so it makes sense to upgrade your security posture. Legacy antivirus solutions for your computers aren't going to be enough. What you need is a cutting-edge layered security approach to protect your computer and mobile devices from both known and unknown threats.
Sophos Home offers a slate of security features that  protect yourself, your family, and of course, your computer from cyber threats. These features include malware protection, ransomware protection, web protection, AI-based real-time protection, remote security management, and more.
Remote management enables a user to manage antivirus features across numerous devices from a single device. Use the Sophos online dashboard to add new devices and push and manage security policies.  
A SOHO (small office / home office) business needing to protect the devices of a limited number of employees. Rather than asking them to choose their own antivirus solution, deploy Sophos Home Premium, log into your dashboard, and click on download to install a small local client on your system or copy the link and send to your employee/friends/family. They can then install Sophos and this installation can now be managed from a single online dashboard.
Don't fall for social engineering attacks
During this global pandemic, we often think twice before we get out of our homes even if it's absolutely necessary. We worry about health, financial, and social issues. And we are spending more time on our computers trying to look for information and just stay connected with the outside world. This is a time when we have to be very careful about the links we click on in an email we receive, and about the information we share on websites or with someone. We want to stay cautious to avoid adding more stress and worry to our lives.
Hackers are taking advantage of our online lives. You might receive a phishing email that is crafted to look like it is from someone in your organization (even your boss), but it isn't. It might ask you to share information like login credentials or some other sensitive info, and cybercriminals excel at creating a sense of urgency and panic in these messages. And, if you do click on the link and share information, you and your organization are in trouble. While working from home, you might inadvertently overlook certain telltale signs that can otherwise tell you it's not a message you can trust.
You might even receive phishing emails involving COVID and another subject that can trigger a panic reaction and a subsequent wrong step. Cybercriminals are not above exploiting our fears to get at our data. This is just an example of the social engineering attacks that will seek to exploit you when you are at your most vulnerable.
Take the right steps to stay safe
Remote working isn't going away any time soon. It's actually a win-win for companies and the workforce with respect to improved productivity and at the same time reducing operational costs. As an individual, you work out of the safer confines of your home or any other location that you find comfortable.
So, it's a good change – let's try and keep it that way.
We don't take our health and safety and that of our family and friends for granted, so why should we take cybersecurity for granted? Be sure to take the necessary precautions to improve your cyber hygiene and the security of your devices.
What are you waiting for? Let's get started!