Understanding WFH Better and Whether it is Here to Stay
July 12th, 2022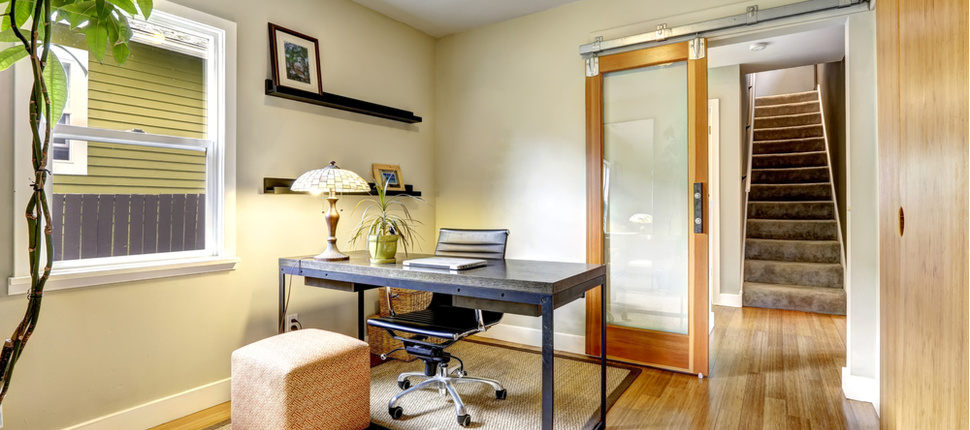 The pandemic upended lives and businesses. Apart from the tremendous human cost, businesses had to change the way they worked, almost overnight. It wasn't 'business' as usual anymore. Companies had to find a way to function, without exposing people to the virus, that is keep their employees safe and still ensure their business keeps running.
This meant their employees had to WFH: Work From Home.
WFH is not a new concept. There were people working from their homes long before this pandemic began, according to Pew research, only 1 in five workers, were working from home, before the pandemic. This isn't a big number and WFH wasn't the norm; there was very little indication that this number will go up substantially so much so that for a couple of years, WFH becomes the norm, rather than the exception.
But times have changed.
A Monumental Shift in the Way We Work
Overnight, companies had to ask their employees to work from their homes, where they were relatively safer from contracting the virus. The pandemic and its impact hit before companies had a chance to prepare their employees and business processes to work remotely. For many, this was a foreign concept that took a long time to internalize, trust and get comfortable with. When the pandemic hit,  71% of the American workforce started working from home. This is not a small figure by any stretch of the imagination.
As with all work models, especially those that have been implemented without a whole lot of planning, WFH faced some teething problems, but over time everyone settled in, both organizations and their workforce.
Work From Home Vs. Remote Work Vs. Hybrid Work
Now that we are well into the WFH revolution, it is important that we draw distinctions between the various connotations of WFH.
WFH is simple. If an employee or a business owner is working from home, they are a part of the WFH tribe. On the other hand, remote work is a model wherein a person might be working from home, a hotel, or anywhere other than the office, not necessarily from his/her home. Hybrid as the name suggests is a mix of WFH/Remote and work from office premises. Typically, employees are asked to come to the office for a few days of the week.
Some companies have declared permanent WFH, and in many case the choice rests with the employee. If they are comfortable working from their homes or in fully remote setup, the company has no problem. On the other hand, if there are some people, who want to come to the office, then that option is available as well.
Think of this as a limited evolution of WFH. Since the future course of the pandemic remains uncertain, companies must plan for this uncertain. While some choose to go the WFH way, others take the hybrid route.
How do Big Companies Implement WFH Successfully?
It's not just the SMBs that had to pivot to WFH because of the pandemic. Enterprise organizations had to do the same as well. Agility and flexibility were and remain at the heart of an organization's ability to address serious global challenges like COVID-19.
For a company like Sophos that operates on a global scale, the focus was on ensuring employees across the globe were able to move to a WFH model. While the move happened in an accelerated manner, it was well-planned and managed in a way such that business continuity was not impacted in any way or form. Sophos was already primed for flexibility as most employees were using laptops, which meant they could easily take their work home. More importantly, as a top tier security company, it recognizes the need for security that extends beyond the office perimeter and offers solutions for both organizations and home users to protect against advanced cyber threats. It therefore faced no challenges from the security perspective while moving to a WFH model.
Also moving to remote work means processes and systems must be accessible from anywhere irrespective of the location and always available. Sophos' business processes are on a constant evolutionary curve; most of its business-critical platforms were already cloud-based, making them easily accessible and manageable.
Another important element in the WFH puzzle is employee preparedness at a personal level. WFH is convenient, but many people find it difficult to adjust to this model. There is a problem of discipline and an inability to balance work and personal life. The company therefore initiated many programs under the ambit of human resources to ease employees into the WFH model and kept providing actionable solutions for any problems they encountered, whether personal, professional, or even those related to mental well-being.
This ensured the move to WFH was seamless and did not impact efficiency.
Is WFH here to stay?
7 in 10 businesses have shut down their office spaces permanently. There are others who have kept their shutters half open. The reason is simple. 69% of employees don't want to come back to office and want to work remotely. According to a projection by Ladders, 25% of all professional jobs will be remote by the year end, and this will only increase in 2023.
Companies have realized that they can bring down CAPEX with WFH. The cost of buying/renting office space and running it is tremendous. The money saved can be invested in R&D, people, and business growth. On the other hand, both employees and organizations have become comfortable with this work model and see no disruption to work efficiency and productivity. Taken together, this makes the case for WFH or remote work more solid.
Also, the availability of cutting-edge security solutions that can be managed and controlled by a lean IT team, remotely, makes it easier for companies to secure and trust the WFH methodology.
Key Tips for Business to move to WFH
Make sure your systems and processes are configured to support WFH
Prepare your employees (those who want to work from offices) to shift to WFH by explaining the benefits for the company as well as employees
Ensure comprehensive security for WFH devices. Sophos Home is an antivirus solution that uses the same award-winning security features that keep top-tier companies safe. Features like Malware Scan and Clean, AI Threat Detection, Ransomware Security, Privacy Protection, Security Management, Real-Time Antivirus and more protect PCs and Macs, which gives you peace of mind, and the ability to make the most of WFH
WFH is here to stay but will it become a prevalent working methodology? Only time will tell. But there is no doubt that it is more common now to see employees WFH, than before. So, there is a deeper understanding of the process, its challenges, and the solutions.
What are you waiting for? Let's get started!