What is Identity Theft and How Do You Protect Yourself from It?
August 18th, 2022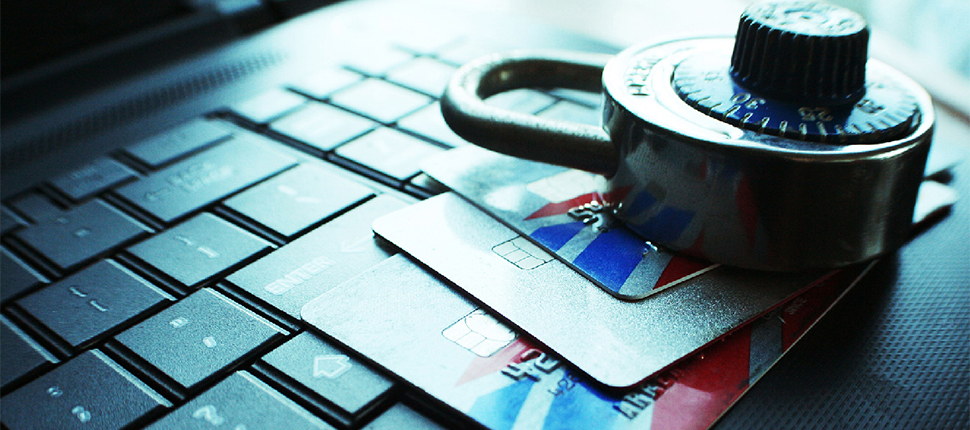 The problem with cybersecurity from an individual or consumer perspective is the inability to gauge the scope, scale, and sophistication of threats. They know they are in danger, but there is a lack of awareness in terms of the enormity of this danger and how it will impact them.
The one security belief that all of us should keep in mind is that we are on the radar of cybercriminals. Yes, we are that important. To be specific, our data is extremely valuable to criminals. Our job is to protect it with essential cybersecurity best practices.
Putting a premium on your identity is the first step.
What is identity theft?
Identity theft: The name says it all, doesn't it. Someone out there is after your identity, including official documentation that proves your identity, including your passport, Social Security card, voter registration card, and more. You also have documentation linked to your identity, including credit cards, bank accounts, organization's credentials, loan accounts, medical insurance accounts and a whole lot more. Even your birth date, home address, children's names, school information, is associated with your identity and related PII.
It is this information that is on the radar of cybercriminals. When we say identity theft, we mean it is your personal information that is stolen. This information is then used to impersonate you and gain access to your bank accounts, credit cards, or anything else that results in monetary gain for cybercriminals. Typically, this information is used online, but in some cases, can be used in person as well. Criminals can choose to use this information themselves or sell it in bulk, on the Dark Web.
Why Should I Be Worried?
$5.8 Billion.  That is the amount Americans lost to fraud in 2021. Were you included in this number? If not, congratulations. You have been very lucky. This is because the realization that someone is a victim of an identity theft comes when they are asked to pay for transactions that they did not make. Or they find out that someone's been clandestinely withdrawing from their bank accounts or claiming health insurance benefits in their name. These are just examples. The problem is that realization comes not only after the identity has been stolen, but in most cases, after this information has been used to benefit cybercriminals.
The horse has bolted from the stable.  This is not a situation you want to be in. This is why you should be concerned about identity theft. Also, apart from draining your accounts, criminals will go a step ahead and create accounts in your name. While they make merry, you will be held liable. Whether it is a transaction on eBay or taking a home loan, there is no end to what criminals can do with your identity.
So protect it.
How to Protect Yourself From Identity Theft
If you are serious about protecting your identity and all the data surrounding your identity, you must take steps to make that happen. Make yourself a target that is difficult to aim at. Cybercriminals should feel trying to steal your identity will be a wasted effort.
Here's what you can do:
The information on your Social Security card is your ID number, only share it when absolutely needed. The entity with which this information is shared must take actionable steps to protect this data. Don't fall into the habit of sharing Social Security information with a company just because they are asking for it. In fact, this should at least set some alarm bells ringing.

Credit card information should be protected at all costs. Don't keep cards that you rarely use or aren't going to use at all. If you still want to retain them, don't carry them with you all the time. If your credit card information falls into the wrong hands, you will often be liable for the cost. Protect credit card information by not sharing it until you've checked a website's credentials and never ever let your credit card out of your sight. Be aware where your credit card is at, all the time.

Don't share personal information with people you don't know, such as on a cold call. Only do so if you implicitly trust the person at the other end of the line, and only after double checking the person's credentials.

Make sure to scan messages you receive from your bank which talk about credit card transactions and withdrawals. These alerts will help keep track of withdrawals and immediately flag an unauthorized withdrawal, prompting you take corrective steps.

Freeze credit. Yes, a great option if you don't plan on requesting credit anytime soon. The fact that the top three credit bureaus are not reporting on you, means creditors will not open new accounts in your name. This means even if your personal information is stolen, criminals won't be able to open accounts using this info.

Do not open spam-style links received in emails. If you are being asked to share extremely personal information on email, don't do it. Treat such emails suspiciously because no reputed entity will ask for such information over an email.

While maintaining strict cyber hygiene is an absolute must, you must also do your part. Use strong passwords for each account.

Your devices should be password protected and take extra care while using them in a public place. Most importantly, avoid using insecure public Wi-Fi.
Identity theft is such a prevalent cybersecurity issue because victims never believe they will be targeted, and when they are, they only get to know about it, when it's too late. The ideal solution to address this problem is to ensure your personal information doesn't fall into the wrong hands. This is only possible if you proactively protect this information. And always keep an eye out for the worst case scenario. This way you can minimize damage.  
What are you waiting for? Let's get started!